How to check the status of your case
Last updated on May 17, 2023
To learn the status of your case, first you need to know which immigration agency to check. Some asylum seekers have a case in immigration court. Other asylum seekers do not have a case in immigration court, and apply for asylum with U.S. Citizenship and Immigration Services (USCIS). Whether your asylum case is with immigration court or with USCIS, your work permit application will be submitted to and processed by USCIS.
Immigration Court
USCIS
Check online at this USCIS webpage to find out the status of your application to USCIS, such as an application for asylum.
You will need to enter your receipt number, which you can find at the top left of your receipt notice.
If you have submitted an asylum application to USCIS and have not received a receipt notice after three months, learn what steps you can take.
Work Permits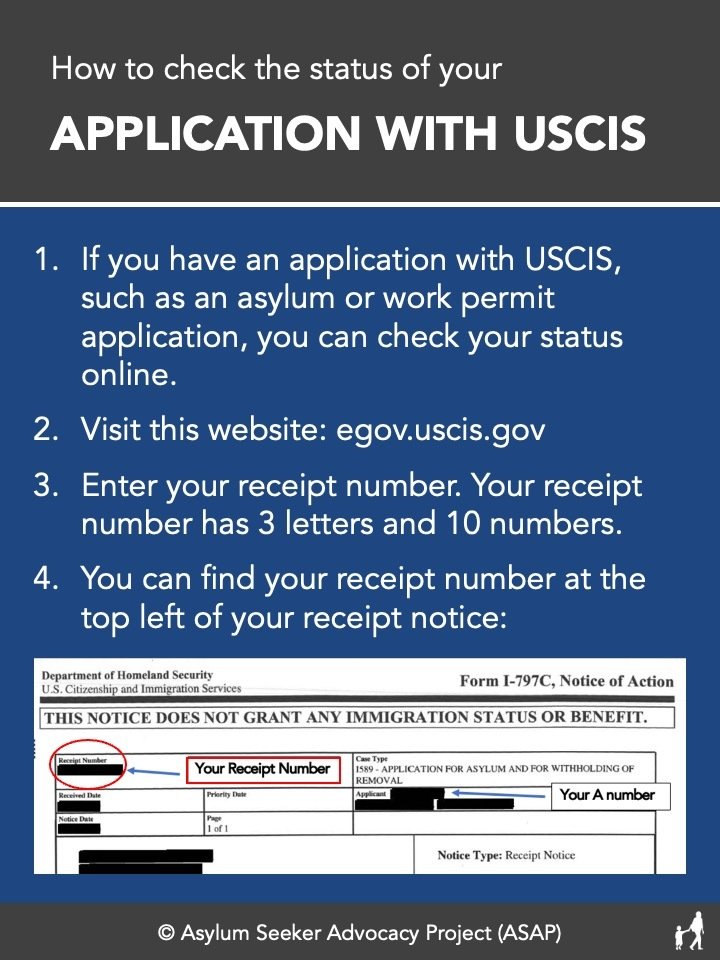 This information is not intended to be legal advice.