Sample Notice to Appear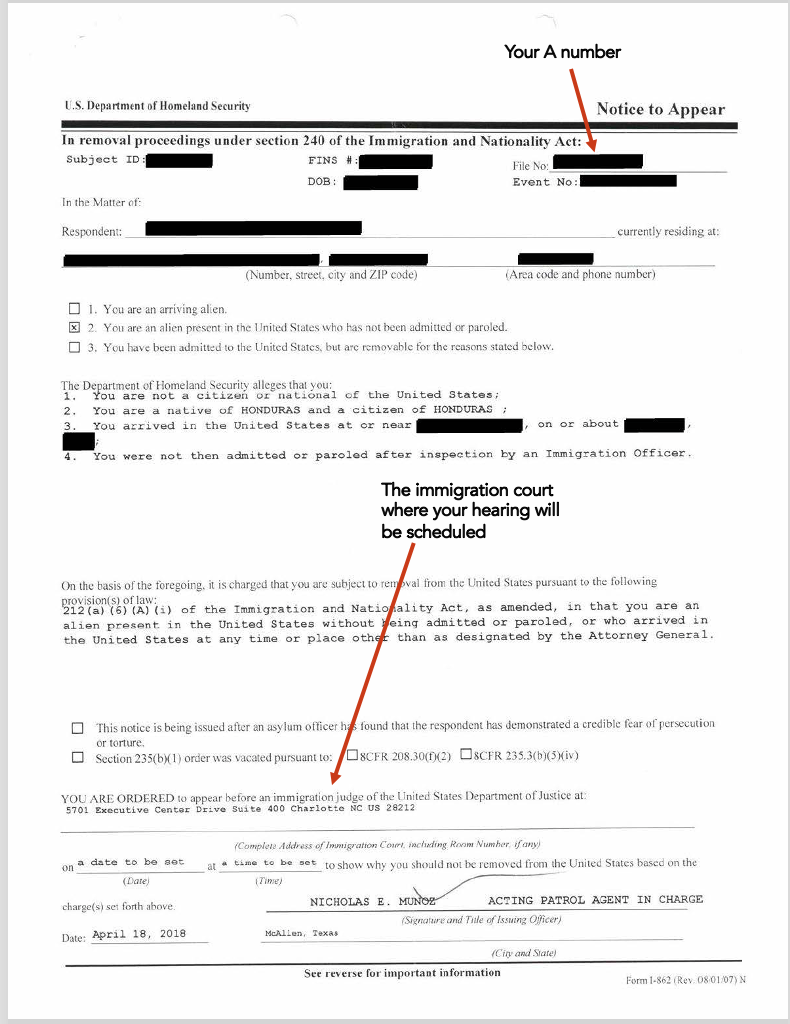 This document is a Notice to Appear (NTA), Form I-862. It also shows where to find your A Number, which is an 8- or 9-digit immigration identification number that begins with the letter A. An NTA is a charging document that the Department of Homeland Security (DHS) issues when they believe you are in the U.S. unlawfully. By giving you an NTA, DHS notifies you of its intention to start removal proceedings in immigration court against you. In some cases, even though you received a copy of the NTA, it may take months for DHS to file the NTA with the immigration court.
Once DHS files the NTA with the immigration court, you will typically have a hearing scheduled to defend yourself against deportation. If you have an NTA, it is important to check when your hearing will be scheduled in immigration court. You can watch this video or see this infographic for information about how to check for your hearing date.
This information is not intended to be legal advice.